Many gamers and internet users override their ISP's DNS by using Google's Public DNS servers (8.8.8.8 and 8.8.4.4) or OpenDNS' servers (206.67.222.222 and 208.67.220.220), both of which are free to use and freely available on the internet. But which one is better for you?
Well, from a privacy point of view, neither are ideal: check out these options if you care about data security: The Privacy Risk of Using Your ISP's DNS.
What is DNS Anyway?
A Domain Name Server (DNS) is a hierarchical and decentralized naming system that takes alphanumeric domain names, called hostnames, and translates them into numeric IP addresses. 
DNS was created to allow people to connect to services on the internet, and for you to do that, you can either choose to make use of a private DNS, or a public DNS server such as OpenDNS and Google DNS.
Private/Encrypted DNS Servers
The actual terminology for Private DNS is either DNS over TLS (DoT) or DNS over HTTPS (DoH). Private DNS servers give you access to connect to services on the internet, without revealing the content of your browsing activities to your hosting provider. Some public DNS servers support encryption.
Popular Public DNS Servers: OpenDNS and Google Public DNS
When it comes to choosing a public DNS server, two of the best in terms of performance and security are OpenDNS and Google DNS. 
So which of the two public DNS servers is better for your situation, and what are the differences between them?
Both OpenDNS and Google DNS are effective in improving your Internet security and browsing speeds. However, both log user data and are not as private as Cloudflare and other third-party DNS service providers.
There are privacy, security, and performance benefits and trade-offs to choosing the right public DNS server over your ISP's default DNS server. 
OpenDNS Service: Here's Everything You Need To Know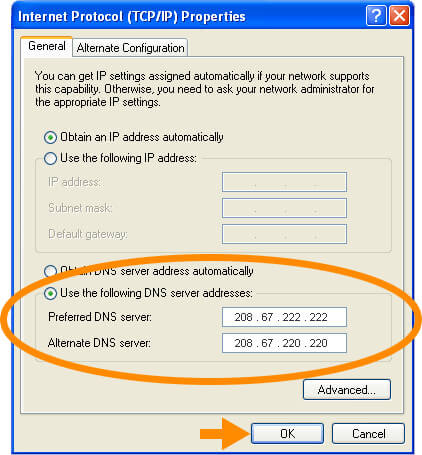 OpenDNS, launched in 2006 by David Ulevitch, provides recursive Domain Name System (DNS) resolution services. In 2015, when the service was purchased by Cisco Systems, OpenDNS started as a freemium service.
The OpenDNS free plan comes with high speeds (depending on your location to servers), phishing sites blocked by default, and 100% uptime. The free plan features also offer its users email support and an optional parental controls-type web filtering. The benefit of the web filtering offering is to assist people in blocking websites by content type.
The free plan does not require you to create an account. However, if you choose to create an OpenDNS account, you'll enjoy additional features, such as SmartCache, whitelist and blacklist mode, and typo correction. Furthermore, OpenDNS comes in three different levels of service for home users. They include OpenDNS Home, OpenDNS Home VIP, and OpenDNS FamilyShield.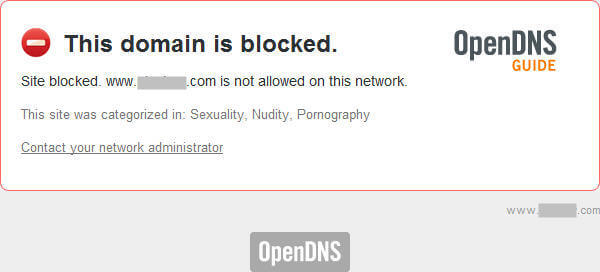 As far as the price of the OpenDNS premium plan is concerned, it goes for $20, €16.6, £14.3 per year. If you know your way around DNS setup, you will not have a hard time setting up OpenDNS on your device. However, in case you are opting for OpenDNS and are a newbie, follow these instructions to successfully set up your device.
You'll be able to access the OpenDNS server by making use of the following DNS addresses:
"208.67.222.222" and "208.67.220.220" – for IPv4 addresses
"2620:119:35::35" and "2620:119:53::53" – for IPv6 addresses
Does OpenDNS log and sell your traffic?
OpenDNS makes no attempt to hide the fact that it collects and saves DNS logs —  as a user you are able to access your own logs as a feature of setting up a (paid) account. Within the OpenDNS extensive privacy policy, nothing explicitly states, "we don't sell your DNS logs."
Google DNS Service: Here's Everything You Need To Know
In case you are interested in replacing your ISP's default DNS server with a simple and effective public DNS, Google DNS is one of the best options for you. That said, Google public DNS was first introduced in 2009 as part of the Giant tech company's "ongoing effort to make the web faster". Today, the service has grown to become the world's largest public DNS service, with more than a trillion queries per day.
Google Public DNS was created by Google to provide a speedy, secure alternate DNS server. It provides raw, unfiltered results. Google promises it won't correlate any usage data with any personal information you have provided to other Google services. I do not trust anything from Google.
With Google recursive public DNS, you will get an improvement in your browsing speed, valid search results, and great security. Google public DNS is not the best when it comes to privacy. However, the service is arguably better than making use of your ISP's default DNS server.
According to Google, your querying IP address will be deleted after 24–48 hours. However, there's no way the ISP and location information are deleted, as they are permanently stored. Furthermore, Google's public DNS service does not include helping to block certain websites or hosting a domain.
That said, one of the greatest advantages of Google Public DNS is that it does not require creating an account (because Google already knows more about yourself than you know), as it is free. Just change your network settings to the following specifications:
"8.8.8.8" and "8.8.4.4″ – for IPv4 addresses
"2001:4860:4860::8888" & "2001:4860:4860::8844" for IPv6 addresses
Differences Between OpenDNS And Google DNS
OpenDNS and Google Public DNS both offer very fast DNS resolution services. Both are very effective options to replace your ISP's default DNS server. The main difference between OpenDNS and Google Public DNS is not in functionality but in the pricing plan of both services.
The Google Public DNS service only comes as a free plan (where you are the product). The OpenDNS service comes with two different plans: free and premium. OpenDNS promises not to share your information with outside parties. 
The OpenDNS free plan does not require creating an account and it offers almost the same features as that of Google DNS. However, its premium plan comes with additional usability and security functionalities, including creating your personal blacklist or whitelist. It will also autocorrect domain name typos and block malicious websites.
OpenDNS vs Google DNS: Which Of Them Is Better?
Speed
When discussing the fastest DNS server, it is worth noting that changing the DNS server will not improve your base internet speed itself for quicker downloads and uploads — a fast DNS server only ensures fast domain name resolution, which means websites will open a bit quicker than before.
Security
In terms of security, both services have solid security capabilities and will block malicious websites, or allow blacklists of certain websites.
If you're looking for a DNS server that provides configurable parental controls, OpenDNS Home is superior. With a free account, you can set up malware blocking and parental controls to block types of sites or create a custom list of web domains to either block or allow. 
A Google Public DNS server is not the first choice for privacy-aware users. 
Both OpenDNS and Google are secure services:
Google DNS supports DoT and DoH (DNS-over-TLS). This feature provides privacy and security for the DNS messages sent between your device and Google's DNS servers.
OpenDNS offers DoH  which is an improvement for your browsing experience over your default DNS settings, and helps to block data-snooping ISPs.
Performance
Now, you know that both Google DNS and OpenDNS services offer similar safety capabilities; which of them is faster in terms of browsing speed? 
If You're Looking for a Fast DNS Server
The main factor that affects the DNS resolution speed of both services, is your location relative to the DNS server locations.
DNS resolution speed depends on how far the DNS server is physically located relative to your location. The closer it is, the faster it will translate the domain name to its corresponding IP address.
Accordingly, to know which of the two public DNS is faster, it is necessary to run your own test on both Google DNS and OpenDNS from your location and decide for yourself.
Find the Fastest Server: Perform Free DNS Benchmarking
I recommend running Gibson Research Corporation's free DNS Benchmark tool to find the fastest DNS server for your Windows machine. 
Download DNS Benchmark, launch it (no installation required), select the "Nameservers" tab, and click "Run Benchmark". It will benchmark the top 72 DNS servers. 
After its completion, it will offer to benchmark nearly 5000 publicly available DNS servers in the world and find the best 50 for your connection. Selecting this option will take longer, of course. 
For the most accurate results possible, ensure the DNS Benchmark tool is the only program utilizing your internet connection during the tests (so turn off Netflix streaming, online games, or other downloads that might be using your internet).
For Linux users, open a terminal window and type: 

time dig @8.8.8.8 
To query the Public Google DNS server, or

time dig @208.67.222.222 
for OpenDNS. 
Notice the query times and choose the shortest time.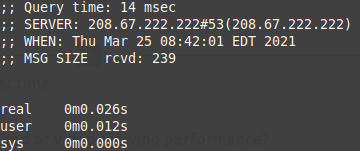 Does a public DNS increase your internet speed or video-viewing performance?
If you are a gamer and hopeful that using a public DNS will increase your internet speed, recall that a fast DNS server only ensures fast domain name resolution, which means websites will open a bit quicker than before; Your browsing experience may improve but your internet speed itself will not be changed.
SB
I've been practicing OSINT and utilizing Linux as my daily operating system for over twenty years. The tools are always changing and so I'm always learning, but helping you understand the value of protecting your own data remains at the forefront of everything I do.