I have a wireless Internet connection for my home office that I enable only during the day. At night, I don't want any wireless devices connecting to the network between the hours of 5pm and 7am. What do I do?
The easiest way to disable the WiFi access at night or at certain hours in the day, is to schedule start and stop times within the WiFi router itself. Scheduling the WiFi to turn off at night is less stressful on the hardware than unplugging the router daily.
Wired Internet Still Works! And while WiFi is turned off, my wired network will continue to function as usual; this means my desktop computer and VoIP phone that are both wired to my network, will continue to work. What won't connect, are any devices that connect to the network over WiFi — and this is exactly what I am aiming for when I disable WiFi at night.
Check Your Router Firmware, or Install DD-WRT
If your router supports running DD-WRT, then you can quite easily disable certain features at certain times (or even apply settings to only include particular machines).
DD-WRT is one of a handful of third-party firmware projects designed to replace manufacturer's original firmware with custom firmware offering additional features or functionality.

https://www.dd-wrt.com/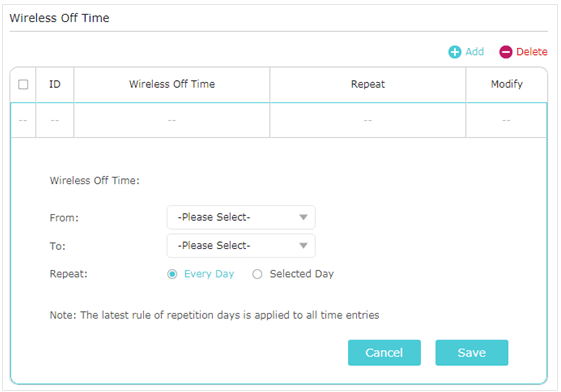 First, check if your router has WiFi scheduling functionality. My TP-Link TL-WR841N router is schedule-capable, as are some Netgear routers. It is an increasingly common function available on most router firmware.
If your router doesn't support DD-WRT, then find a used one that does (or buy new). See the DD-WRT Website which has a compatibility list (Router Database).
Schedule a Timer on the Router Itself
The specific steps for setting a schedule on your wireless router will vary by the exact model of wireless router, but the method is the same: you'll need to access your router's settings and find the wireless tab to set a schedule for your router's wireless signal.
This is a general outline; your router model may vary but the basics are the same. To provide a little more clarity on what type of settings you're looking for, this is how to access the wireless scheduler on a Netgear and TP-Link router: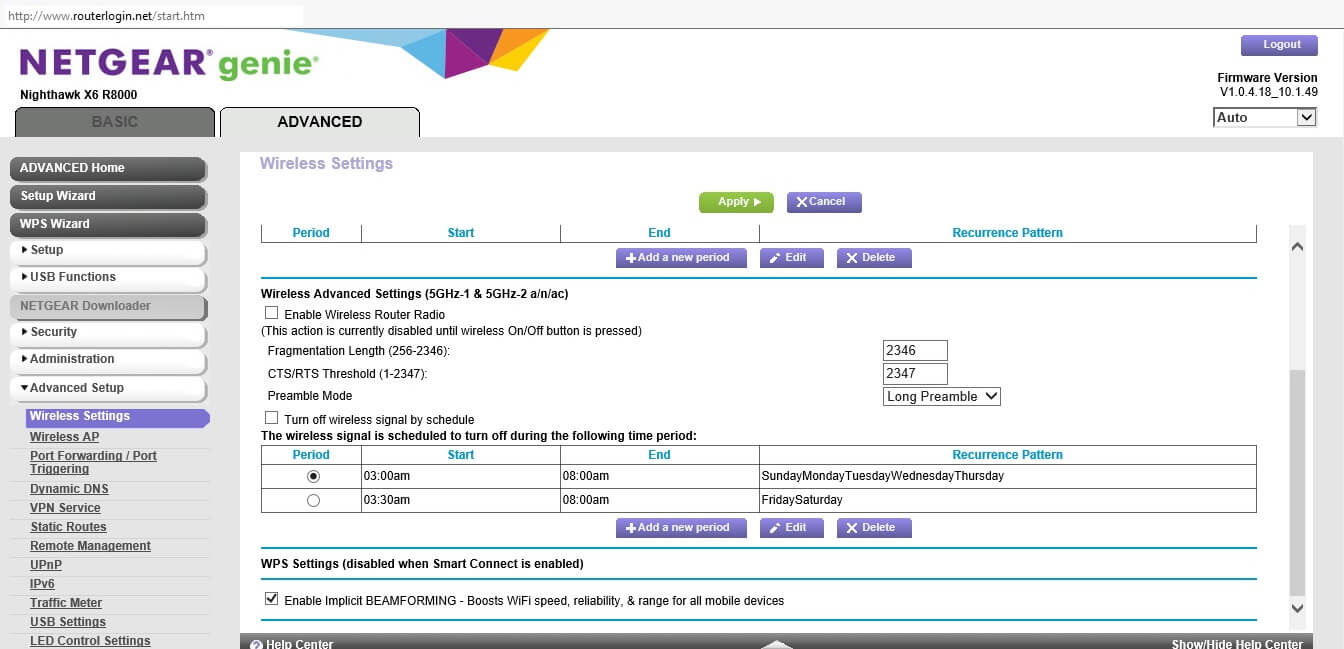 Log in to your router.
Make sure your router's time is correct. On my TP-Link router, Advanced > System Tools > Time Settings is where to modify the time.
For Netgear: Advanced >> Advanced Setup >> Wireless Settings >> Add a New Period. Now the Wireless Signal by Schedule screen appears.

Look for When to turn off wireless signal, select a Start and End time. This will be period when your wireless signal will toggle off and on.
Recurrence Pattern, select Daily or Select Days. Choosing daily will toggle your wireless signal on and off at the designated times every day.
Click Apply. The Wireless Settings screen is now showing.
Click Turn off Wireless Signal by Schedule. Click Apply.

For TP-Link: Visit http://tplinkwifi.net, and log in with the password you set for the router.

Advanced > Wireless > Wireless Schedule page.
Enable the Wireless Off Time Schedule.
Click Add to specify a wireless off period during which you need the wireless off automatically, and click Save.
The wireless network will be automatically turned back on after the time period you set.
Some Routers Have a WiFi Button
Other Options
Unplug the router manually whenever you want – this is not recommended, as the router is made to run 24/7.
Plug the router into a timer – also not recommended as a daily fix unless your router does not support the WiFi scheduling function.
SB